Helping Lifelong Learning UK employees through career transition
Case Study
Background
Lifelong Learning UK (LLUK) was one of the independent, Sector Skills Councils (SSCs) for UK employers in the lifelong learning sector. It ceased to operate in March 2011 and with all employees facing redundancy, they required a training support programme to help prepare the entire workforce for their future career-seeking.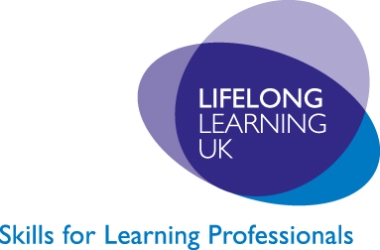 Our Approach
A Career Transition Training Programme was designed containing five essential 1 day modules critical to success during a career transition. CV Writing, Interview Preparation and Assessment Centre Awareness provided very practical support whilst Managing Yourself through Change and Managing Stress provided psychological support. All modules were designed to make an immediate impact on how participants managed their career transition. Complete flexibility was built into the programmes and employees could attend all modules in any order giving each employee up to five full days of training support. Courses were delivered in house and throughout all office locations.
Career Transition Programme Course Outcomes:

Participants will learn to:
Create a CV which improves the chances of getting to first stage interview.
Perform effectively during an interview – even in the face of a poorly skilled interviewer.
Prepare confidently for an Assessment centre.
Develop personal strategies to help manage through change.
Manage stress effectively.
Outcome
I would like to thank you for all the excellent learning and development that you have provided for LLUK over the years, both through the annual Learning and Development programmes and through our Career Transition Programme preparing our employees for their future career-seeking following redundancy. In planning the content of these programmes, we have worked very closely together to develop programmes that are relevant and helpful to LLUK in terms of our particular business needs and our culture. You have always shown flexibility both in the content and in the timings (sometimes very short notice!) of delivery to suit ourselves. In the delivery of these programmes, you have engaged with all delegates and taken into consideration individual needs to ensure involvement and understanding. We have had excellent feedback from all the participants, who include the whole range of staff up to and including our Chief Executive, on not only the content and relevance of your broad range of programmes, but also the way you have delivered them and provided an "after sales" service. Indeed, many of them have attributed their success in gaining both career progression and future employment specifically to your programmes. Any organisation would benefit from your excellent skills in designing, adapting and delivering your learning and development programmes.


Rosaline Vickers, HR Business Partner

Lifelong Learning UK, March 2011
I learned how to prepare strong answers to potential questions and what interviewers are looking for.

Daniel Gunn
The trainer was engaging, clearly knew the subject matter and communicated it effectively. I learned my CV needs a complete overhaul! I now understand how best to present myself. It was a very useful and informative day with practical straight forward advice. Thank you.

Sophie Poynting
I have gained a thorough understanding of how to do a CV and the realities of the recruitment process. The trainer was sensitive to the needs of the group.

Emma Morgan
First class training which met individual and group learning objectives.

Mark Isherwood
I gained a greater understanding of how to formulate structured answers to interview questions. The trainer was positive, approachable and knowledgeable and the course involved fun interactive presentations and activities.

Emma Stagg
I have gained so much, in fact everything I need from this training.

Susan Dutton, Interim Chief Executive
I gained an understanding of the selection process, how to make your CV stand out and get short listed.

Ronnie Webb
I gained a real focus on what is needed now to create a CV that will come to the top of the pile. Thank you for the excellent training.

Angela Young
Click here for details of our Career Transition Programme