Improving performance at Manchester City Council
Case Study
Background
Manchester City Council identified that some managers were avoiding the difficult issue of tackling underperformance in their team members. Other managers that did address performance issues often caused further difficulties as they lacked the required level of knowledge and skill to do so effectively. The Chief Executive's Department invited tenders from training providers to not only address this issue but also to evidence the impact of the training on the organisation.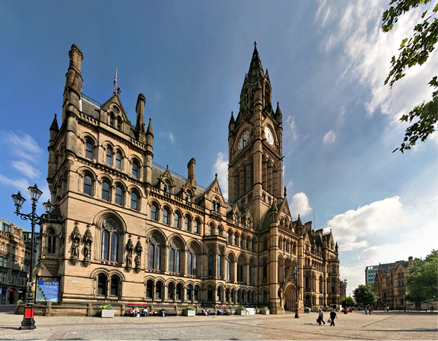 Our Approach
A bespoke 1 day training course was developed to enable managers to solve performance problems in a confident and effective way. The course focused highly on helping participants to apply their learning into the workplace following the workshop. Training evaluation sessions were conducted with focus groups of training participants to measure the impact of the training.
Outcome
60 Managers who attended this course were asked to rate their confidence and ability in dealing with poor performance issues pre and post course. 88% stated the course had significantly improved their confidence and ability to tackle underperformance issues with their team with more than half reporting that they had already proactively begun managing such issues. Individual managers reported that in some cases they had already managed to get performance levels back to a satisfactory level.
"In order to win the bid to provide training services for the Chief Executive's Department, Training Interventions had to undergo a rigorous selection process to ensure they could meet the learning objectives and comply with the City council's policies. Thomas the trainer had not only 'tailored' existing courses to the needs of our particular target groups but in the case of Managing Underperformance has worked co-operatively with me to develop a 'bespoke' course which addressed specific management issues. The feedback from any course that Training Interventions has provided for us has been, without exception, outstanding. Several delegates simply stating that this course was the best they had been on".

June Knowles, Organisational Development Officer

Manchester City Council
"The course was excellent. I have gained the ability and confidence to tackle poor performance, along with clear definitions."

Lynne Farrow

Manchester City Council
Click here for details of our Managing Underperformance Masterclass